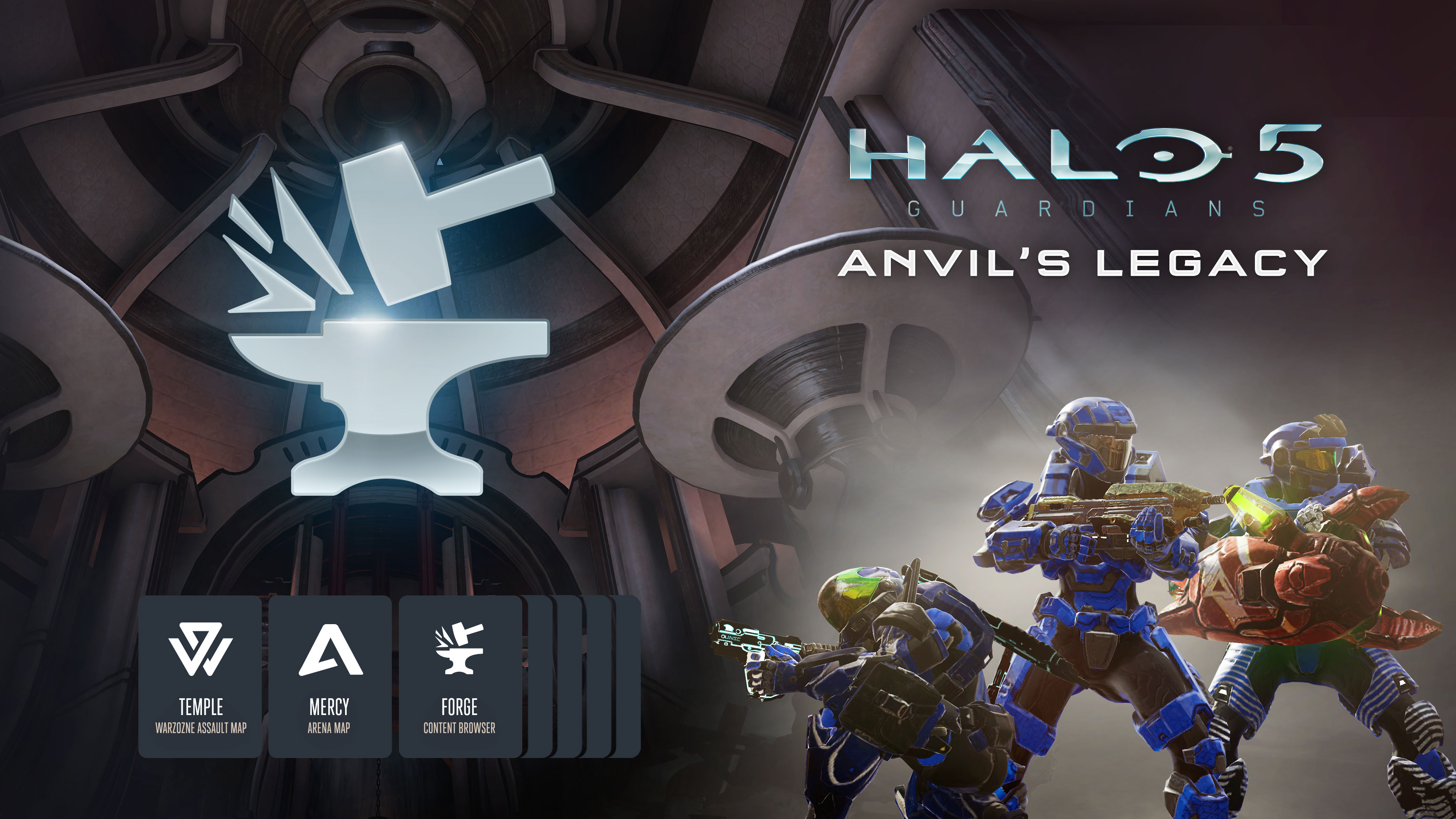 Earlier this year it was announced that Halo 5: Guardians' Forge mode would be coming to Windows 10. Now we know that it will be released on September 8th. PC players can create maps to play with friends on Windows 10 or Xbox One as well as upload them to the file share for Xbox One players to download.
Not to leave the console players completely out, the ninth free content drop will be coming on September 8th as well, titled Anvil's Legacy. The main feature for this will be the new File Browser to allow easier searching for maps and game modes, support for Forge Object Groups where people can create sections of maps to share, as well as the connection of PC to Xbox One.
Two new maps will also be introduced, called Mercy and Temple. Both will be based on Sanghelios with Mercy being the new Arena map, and Temple being a large-scale Warzone map.
No images or descriptions were given for new REQ's, but they have been confirmed for the pack. They did say, "Some fan favorite armors get a new coat of paint" so we'll have to see what that means. It also sounds like the Magnum will be getting some Legendary REQ cards to provide more power to the small weapon. We'll let you know when there's more information.