June 27, 2017, 11:39:53 AM
Welcome, Guest
News:
I love it when you call me big papa.
2
on: Today at 11:23:13 AM
Started by BadWolf673 - Last post by BadWolf673
Hello everyone, I'm new but I have been playing halo forever. Although I am just getting back into halo 5. I prefer swat but I'm up for anything. Gamertag BadWolf673 and I classify myself as the best of the worst although I seem to be doing better now that I play with teams.
3
on: June 24, 2017, 06:37:58 PM
Started by Seth - Last post by BREQ
4
on: June 24, 2017, 05:07:06 PM
Started by Seth - Last post by Seth
Always considered buying this game, free content definitely puts it closer to a buy for sure. Witcher 3 did it, now Dying Light, wish more single player developers sweetened the pot with free updates and small DLC. Rather than pressure buyers in with pre orders, pressure then with proper treatment. This kinda stuff makes me consider buying a game because I feel supported for supporting the developer.
5
on: June 24, 2017, 11:57:41 AM
Started by Dan Spartan Wolf - Last post by MrSerrano1105
UPDATE
Call of Duty: Modern Warfare Remastered is receiving a standalone release. Activision today made it official that players will finally be available to buy the game on it's own beginning on PlayStation 4 next week, with other platforms to follow at a later date.
Just a recap for those that don't remember that the title was previously only available for those who bought special editions of Call of Duty: Infinite Warfare, which was released last year. The game features the full campaign and 16 multiplayer maps. The package does not include the Modern Warfare Remastered Variety Map Pack, which features the Killhouse, Broadcast, Creek, and Chinatown maps.
The game will cost $39.99 and hits PlayStation 4 on June 27. It will be available both physically and digitally. There is currently no word on when the Xbox One and PC standalone versions will release.
6
on: June 23, 2017, 02:06:53 PM
Started by MrSerrano1105 - Last post by MrSerrano1105
There's lots on offer for Versus fans this weekend with the Golden Weekend Special Event!
GOLDEN GUN
The Coalition has announced a brand new special event: Golden Gun.
This custom-built mode arms you with one bullet in the chamber and a hip-fire only Golden Boltok that instantly gibs anyone unlucky enough to take a bullet.
Landing your bullet will instantly return the bullet to the barrel, opening up the opportunity for rapid-fire multi-kills if you can land those hits. If you miss, you're in for the longest reload of your life – pick your shots carefully or you'll be hunted as you desperately wait for your reload to finish.
Since there's no left trigger aiming with this special Boltok, keep moving and stay out of cover. Play this weekend to earn Double XP exclusively in this playlist.
---
PALACE GUARD PACK
You've asked since 2008 and now it's happening. The Queen's most elite Therons, the Palace Guard, have arrived to take their revenge on the Groundwalkers! Originally appearing in Gears of War 2's campaign, The Coalition knows fans have been dying to take to the battlefield as the Palace Guard for themselves and now's your chance!
Adorned in ornate gold armor, these imposing Therons stand out from the crowd. Collect the Palace Guard and Theron Sentinel in the Palace Guard Gear Pack, available for 2000 Credits until Monday! This release also comes with the added option of the Palace Guard Mega Pack – a 10 Card Gear Pack that offers a guaranteed Theron Sentinel or Palace Guard character and less duplicates compared to opening two separate Gear Packs. Mega Pack bundles begin at $9.99 USD.
Additionally, every Palace Guard Pack has a chance to find the Spectre Swarm Imago early before their Craft Only release later this month.
Pack Contents
Characters
• Palace Guard
• Theron Sentinel
Weapon Skins
• Palace Guard x14
• Theron Guard x14
Emblem
• Theron Emblem
*Bonus Chance To Find*
• Spectre Swarm Imago
---
Gnasher Changes
Following the June Update, The Coalition has released further tuning updates to the Gnasher to address fan feedback. You can check it out right
here
. Courtesy of The Coalition.
Free Community Weapon Skin: I AM AD0PTED's Gnasher
I AM AD0PTED's gold 'Veteran Gnasher' looks incredible – add it to your collection this weekend as a login reward between June 23rd – 26th! The Gnasher will be added to your inventory instantly on login.
Source: The Coalition
Read the full story


8
on: June 22, 2017, 09:44:52 PM
Started by MrSerrano1105 - Last post by MrSerrano1105
Today, Respawn Entertainment revealed it's 6th Free DLC for Titanfall 2 called "The War Games" and it will be available for free on all platforms on June 27th! I'm sure some of you are expecting a trailer but not trailer was provided so we'll have to wait until the DLC is out.
Coming to The War Games:
•
MAP:
War Games – Pilots on the Frontier frequently use simulator pods to train, using life-like recreations of historical battles as combat scenarios. War Games highlights the civilian shops, tall buildings for window-to-window fighting, and city streets for Titan combat from the Battle of Angel City, and the large, open tank garage facilities for hand-to-hand Pilot combat from the Battle of Airbase Sierra. The outskirts of the map feature a clean, VR style perfect for Titan duels, while Pilots are often found running along the bright, interconnected wallrunning routes.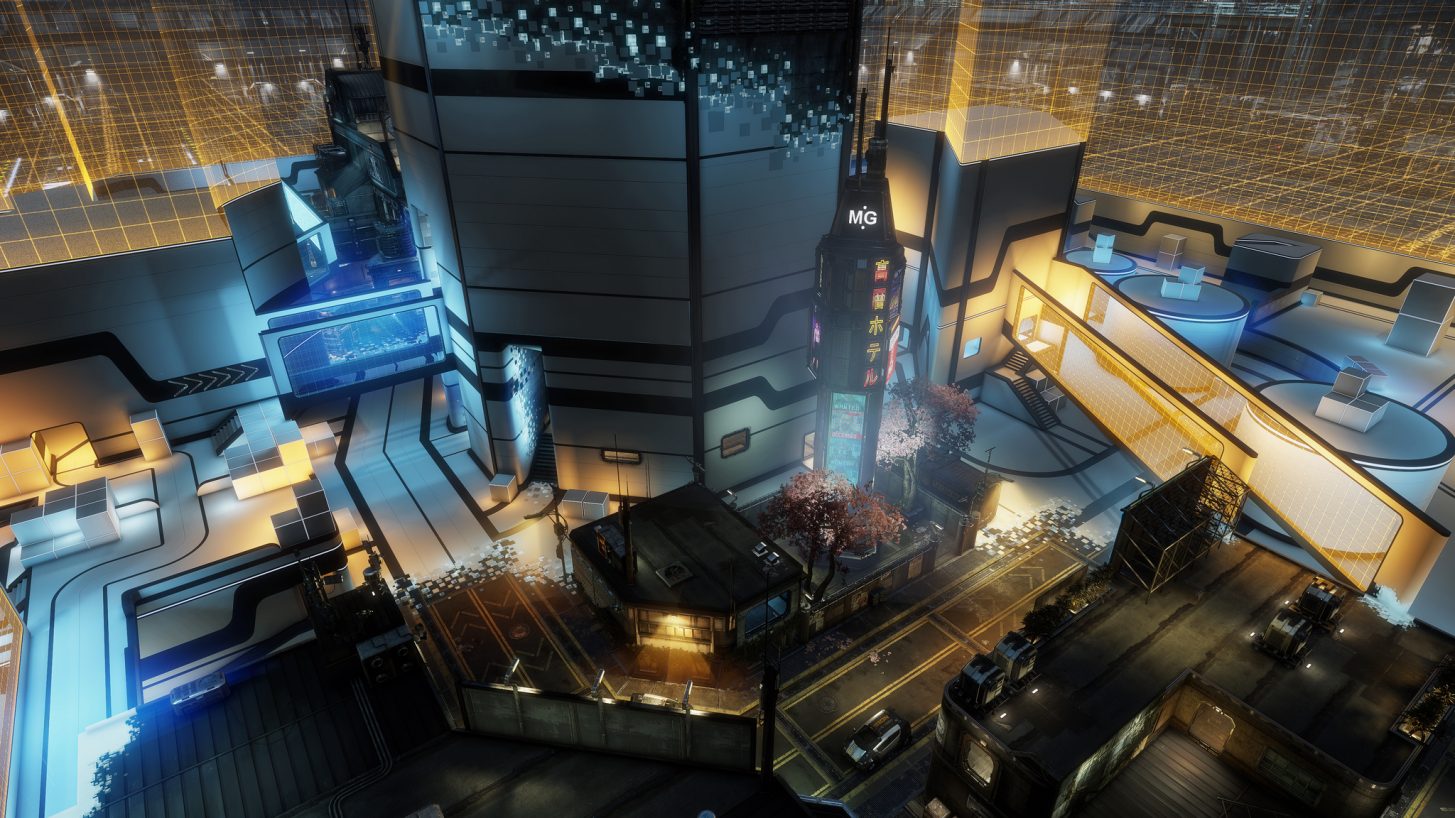 •
LIVE FIRE MAP:
Traffic –A weathered test site where pilot positioning is pitted against mobility across two busy thoroughfares. Dense cover makes every corner a threat, with room for snipers to hide in the back fields.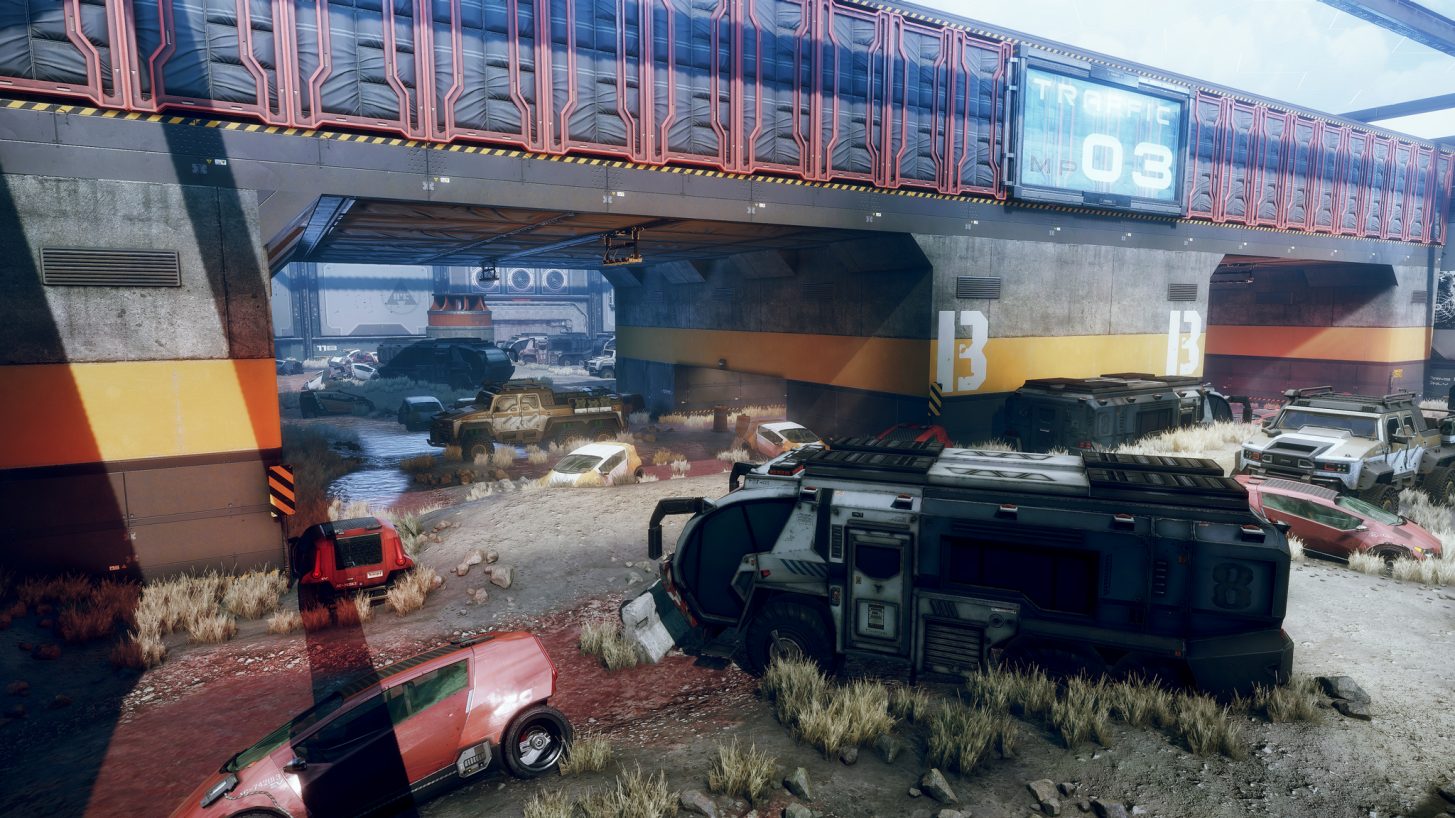 •
NEW EXECUTION:
Shadow Boxing [Holo Pilot]
• Get 20 pilot kills while a holopilot ability is active (Both normal holopilot and boost ability holopilot nova count.) Does not retroactively count.
• 3rd Weapon Slot for Pilots – You will now be able to equip a primary, secondary, and anti-titan weapon.
• Titan Brawl will be added to the permanent list of game modes. Titan damage will be displayed instead of assists.
• New Featured Mode: Free Agents
• Additional details for balance changes, features, and updates will be provided in the patch notes closer to launch.
EA PLAY NEWS
• Titanfall 2 will support Xbox One X. This means 4K resolution for increased fidelity as well as support for dynamic super scaling.
• Respawn is not done with DLC yet! Their next update in July will be huge and will include the long-awaited return of a favorite mode from the original Titanfall…
Source: Respawn Entertainment
Read the full story


9
on: June 22, 2017, 04:19:07 PM
Started by TangoDown - Last post by JR1203
We currently run every other Thursday at 8pm Gmt, but there is currently a waiting list.
10
on: June 22, 2017, 03:11:23 PM
Started by TangoDown - Last post by xeroxcoco
do you think guys is it possible to set a session to help me?
I'll really appreciate it.
It is so long im trying to finish black ops...
Thanks for helping us all!!