October 21, 2017, 08:54:20 PM
Welcome, Guest
News:
Our updates are win!
2
on: Today at 12:04:05 AM
Started by KanameNeptune - Last post by SlashingArbiter
Welcome to SIP, Kaname! Nice to see a fellow Ontarian in here
4
on: October 20, 2017, 03:56:02 PM
Started by MrSerrano1105 - Last post by MrSerrano1105
It's been a year since Gears of War 4 landed on store (and digital) shelves and the birthday celebrations are winding down. Like a double-punch of awesome, our birthday is followed by the October Update arriving this Monday, October 23rd!
This Update is a milestone for us for many reasons. Not only does it deliver the last two maps for Gears of War 4, but it also includes support for our incoming Xbox One X Enhancements. We'll be talking more about the specifics of our Xbox One X Enhancements VERY soon. Stay tuned.
Check out the video above for your first look at this month's map drop – Fuel Depot and Lift Apex!
---
FUEL DEPOT AND LIFT APEX
FUEL DEPOT
That rush for Longshot in the trucks and that first dual sniper showdown is still as nailbiting as it was over 10 years ago – prepare to experience it all in a fresh light with the return of Fuel Depot to Gears 4!
Fuel Depot's larger size provides ample opportunities to flank and catch opponents out in the open, while the warehouse gives Gnasher players a chance to shine with plenty of cover. The small windows of visibility offered by the warehouse shutters are still great for harassing your opponents with a Lancer – provided the enemy Sniper doesn't take your head off first!
LIFT APEX
Lift Apex builds upon the spirit of the original by re-imagining the design of the map without the mechanics of a moving lift and expanding territory. Set in an Imulsion Extraction Facility right in the middle of the Serano ocean, this ocean-bound elevator introduces a faster and more tactical experience than its original inspiration.
The battlefield has been redefined in small and large ways that will change the fights you think you know – from the faster flow from spawn to the numerous cover changes that offer different solutions to tackle each part of the map.
Without the movement of the lift in play, the action is fierce from the second you leave spawn thanks to two immediately available Power Weapons and Frags to fight over. The submarine bay offers a new enclosed defensible position (which is also great for Horde!) with a nearby EMBAR or Longshot that – if you're brave enough to secure it – is the perfect tool to punish opponents from this elevated position.
New strategies will emerge thanks to timed shutters that can be closed by players in the Control Room, offering a window of protection for a limited amount of time. Use it to cover your back while crossing from mid, to force opponents into fighting up close and personal for a ring or simply to deny sightlines.
Season Pass holders can play both of these maps first with Double XP and 20% Bonus Credits from Monday 23rd October. These maps will be available for all to play for free in Public Matchmaking on October 30th.
---
SEASON PASS UPDATE
The last Map Drop for Gears of War 4 also marks the last of our Developer Playlists with Double XP and 20% Bonus Credits. We've had a ton of fun playing with our Season Pass holders on the newly released maps the second they become available, and we hope you have too.
Since there will be no more Double XP and 20% Credit Bonus, we're excited to introduce a new bonus arriving in the coming months called the 'Map Owned' bonus. This bonus will offer a permanent percentage increase in XP and Credit gain for any maps you own whenever you play on them in Public Versus or Horde.
This means every player who owns Gears of War 4 will get this bonus across the 10 original maps – but only Season Pass holders will get this bonus across ALL 34 maps in the game whenever they play! Any individual purchases of Maps made separately also come with this bonus when played in Public Matchmaking.
---
BEFORE YOU GO
There's plenty more to come from Gears of War 4 in 2017! Halloween is just around the corner with new characters to collect, new weapon skins to earn and some spooky-themed events!
Following that, we'll be leading into our month-long celebration of the 11th Anniversary of Gears of War! November is going to be jam-packed with things to do and new things to collect all in the midst of our launch on Xbox One X and we can't wait to share more.
October Update Heads Up
We have a few tips to share for those of you ready to jump in to our October Update.
Our October Update makes further optimizations to the storage it requires on your hard drive for both Xbox One and Windows 10. Expect a bigger download, but even with the new content delivered in this Update, your overall file size for Gears 4 will be smaller than it is today.
The October Update also requires the latest Xbox One Console Update. To download this Update in advance of the Gears of War 4 October Update, head to Settings -> Updates to manually update your console.
Planning on picking up an Xbox One X? You can pre-download our Xbox One X Enhanced content before you own your console by going to System -> Download 4K Game Content. Once this Update releases, you'll be able to manually download the content for easy transfer (via external HDD or local network) once your console joins your Xbox family.
Don't forget that only the Xbox One X has the power to take advantage of our Enhanced content, so please do not toggle this option if you're not planning to upgrade. You'll just be taking up storage space!
Have a great weekend Gears fans – we'll see you on Monday to battle it out on Lift Apex and Fuel Depot!
– The Coalition
---
UPDATE NOTES
As part of this Update, we are also making improvements to the Soldier Class in Horde. Currently, the Soldier is most effective at doing damage with grenades through various Cards. To bring the core playstyle of the Soldier up to par, we've buffed the Cover Damage Reduction and Assault Rifle Damage cards to make them more effective as a consistent damage dealing / tanky class in cover.
• Soldier Cover Damage Reduction Card increased, to a maximum reduction of 75% at Level 6
• Assault Rifle Damage Card power increased, up to a maximum of 100% at Level 6
• Dialogue improvements to Marcus, Anya and Gary Carmine
• Scrapping an equipped emblem no longer blocks use of Customization until the card is re-crafted
Source and Credit: The Coalition
Read the full story


5
on: October 19, 2017, 11:30:17 AM
Started by MrSerrano1105 - Last post by MrSerrano1105
Overwatch Patch Notes – October 17, 2017
GENERAL UPDATES
Social
• [PC] Players can now set their social status to Online, Away, Busy, or Appear Offline (Note: appearing offline does not prevent friends from seeing you if you are placed into the same match). This option can be found under the social menu
---
HERO UPDATES
General
Lúcio
• Wall Ride
• The speed boost that Lúcio receives after completing a wall ride has been increased by 65%
Developer Comments:
A recent bug fix slowed Lúcio's Wall Ride. This change compensates for the reduced speed.
Mercy
• Guardian Angel
• Players can now glide past a targeted ally using the jump key
• Cooldown no longer resets when Resurrect is activated
• Valkyrie
• No longer resets or reduces Resurrection's cooldown
• Now gives players a bonus resurrection charge
Developer Comments:
Valkyrie no longer resets or reduces Resurrect's cooldown. Instead, it now provides an extra 'charge,' allowing you to revive an ally even if it is still on cooldown. If the bonus charge hasn't been spent when Valkyrie ends, it will be removed.
This method makes Resurrect more flexible when used with Valkyrie. For example, in the past if you wanted to resurrect two teammates, you had to revive the first target, then activate Valkyrie (causing the Resurrect's cooldown to reset), and then revive the other target. With this change, you can now activate Valkyrie and fly in quickly to resurrect both targets instantly.
However, this still reduces the overall number of Resurrects that Mercy can provide, since Valkyrie no longer reduces its cooldown.
Zenyatta
• Added a number of additional voicelines for Cultist Zenyatta
---
BUG FIXES
Heroes
• Fixed a bug preventing Mercy's momentum from slowing down correctly when Guardian Angel was canceled
• Fixed a bug preventing the visual effects on Sombra's Pumpkinette victory pose from displaying correctly
Source and Credit: Blizzard Entertainment
6
on: October 18, 2017, 11:46:51 AM
Started by MrSerrano1105 - Last post by MrSerrano1105
One New Game Added on 10/16/17 to EA Access and Origin Access
• Mass Effect Andromeda
7
on: October 18, 2017, 11:29:22 AM
Started by SpecOp3 - Last post by SpecOp3
Fortnite is available on Xbox One, PS4, and PC right now for free as a "Closed Beta" . You can also put money down for more content to access PVE wise.
Anyways, the Battle Royal PVP is very much like Player Unknowns Battlegrounds. Only difference really is limited weapons, Borderlands/styling, and you can BUILD stuff. Which makes things interesting indeed.
It's quite the adrenaline rush though the longer you survive. But I finally got my first Solo Win last night in stream.
So who else is playing this game or planning to? Squads is a lot of fun! So hit me up!
8
on: October 18, 2017, 10:36:47 AM
Started by KanameNeptune - Last post by BREQ
Welcome
9
on: October 17, 2017, 01:11:20 PM
Started by MrSerrano1105 - Last post by MrSerrano1105

THE NEWEST FRONT FOR BATTLEFIELD 1
Be the first to experience all-out war on the new battlefields of Gallipoli and the North Sea.
---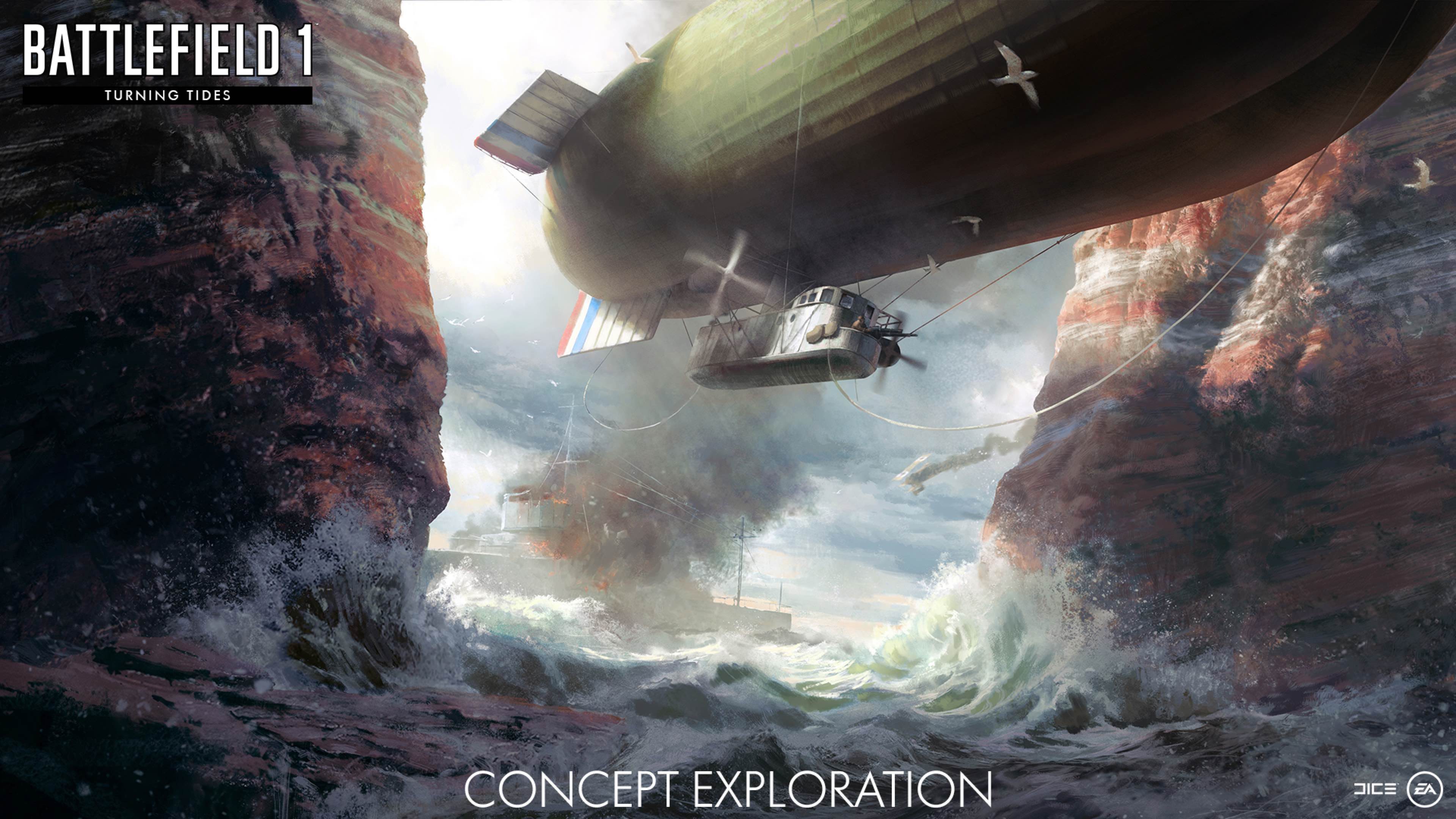 Coming In December
NEW MAP: CAPE HELLES
Storm the beaches of the Gallipoli peninsula with the British forces or defend the Ottoman Empire's fortifications. Master the land, air, and sea interplay to win the defining battles.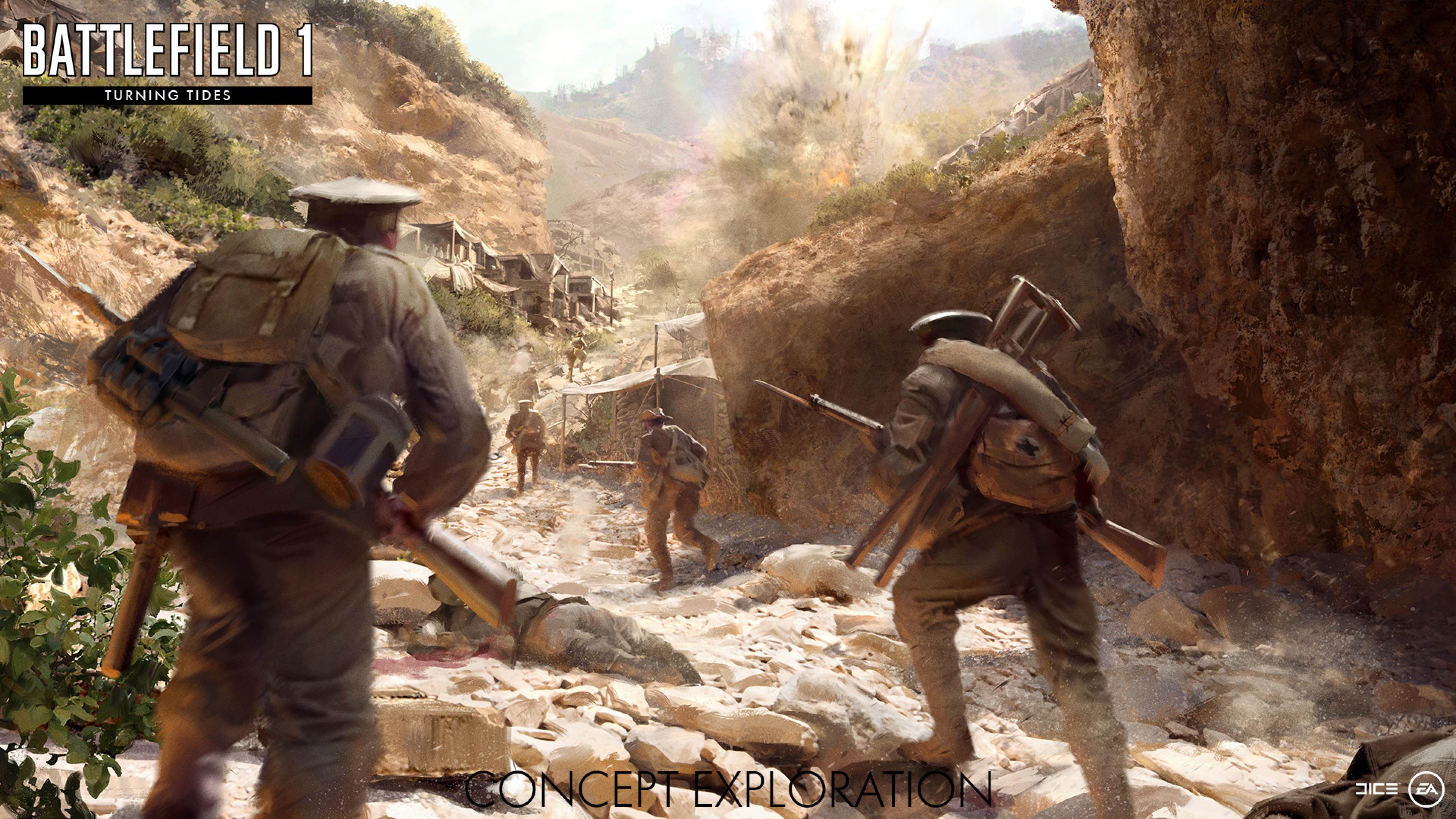 Coming In December
NEW MAP: ACHI BABA
Throw yourself into the British assault on the Gallipoli peninsula of 1915 in an intense, fast, and infantry-focused setting. Take part of a treacherous push for a prominent hilltop position.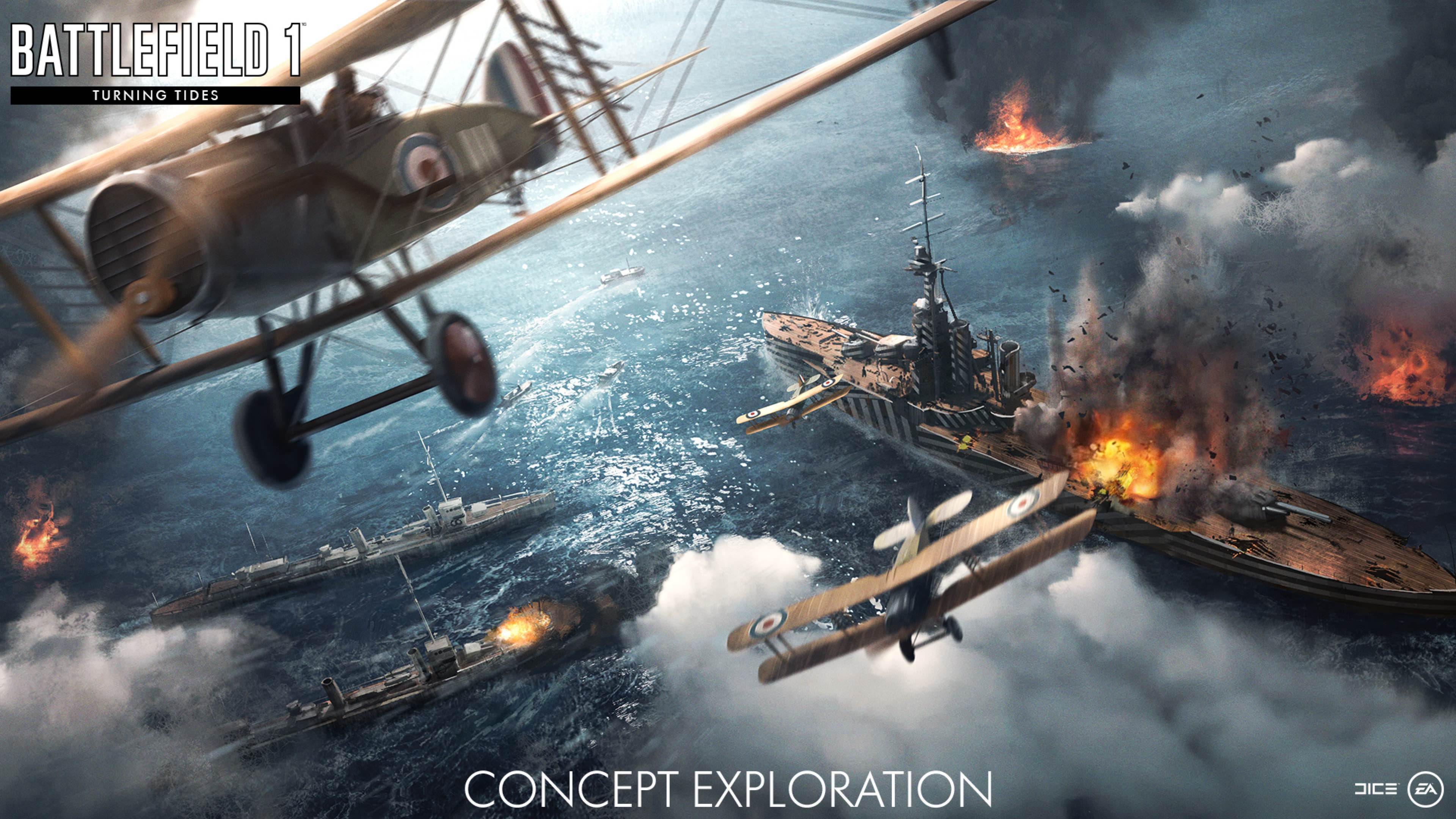 Coming In January
NEW MAP: HELIGOLAND BIGHT
The Great War at sea. Engage in an epic naval clash as the British Empire Royal Marines and German Navy pit dreadnoughts, destroyers, and aircraft against each other while infantry troops fight by the iconic red cliffs of Rocky Cove.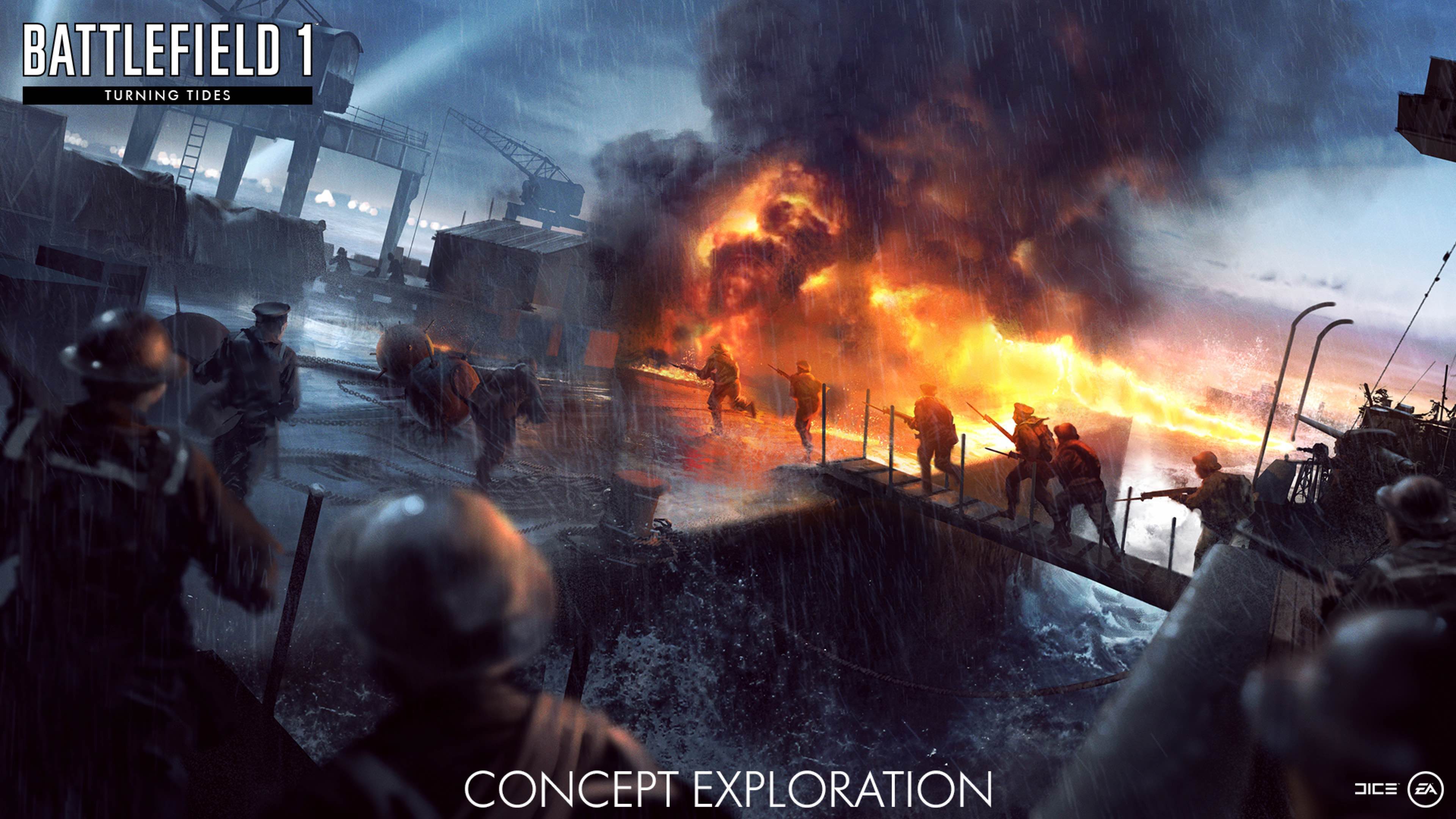 Coming In January
NEW MAP: ZEEBRUGGE
Take part of the daring British raid on the Belgian port of Bruges-Zeebrugge with rough waves and a vast German mole as backdrop. Fight at sea, in the air, and in close-quarter infantry environments.
---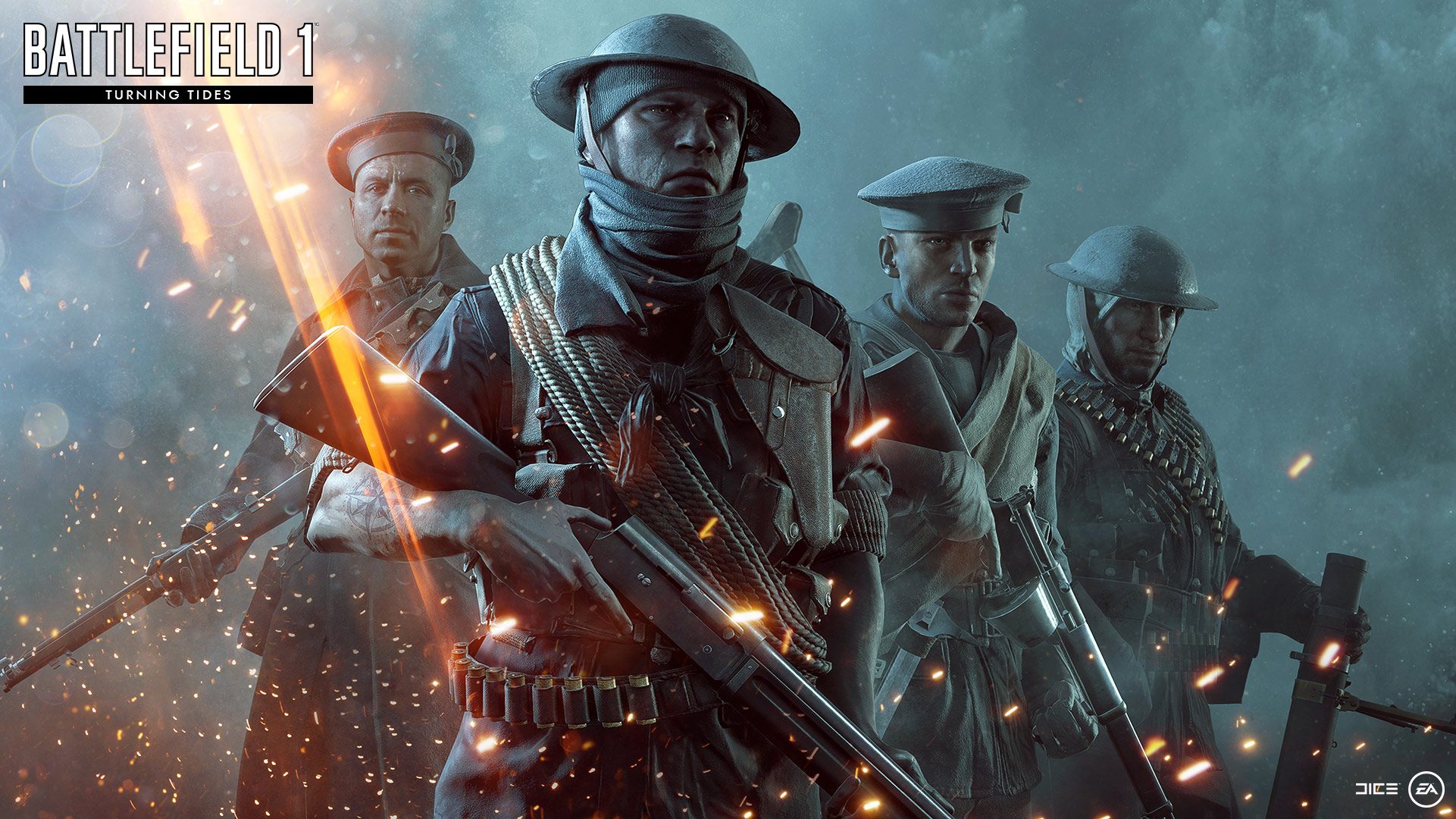 BRITISH EMPIRE: ROYAL MARINES
Don the characteristic blue uniform of the British Empire's elite naval troops and charge into battle with the new Royal Marines.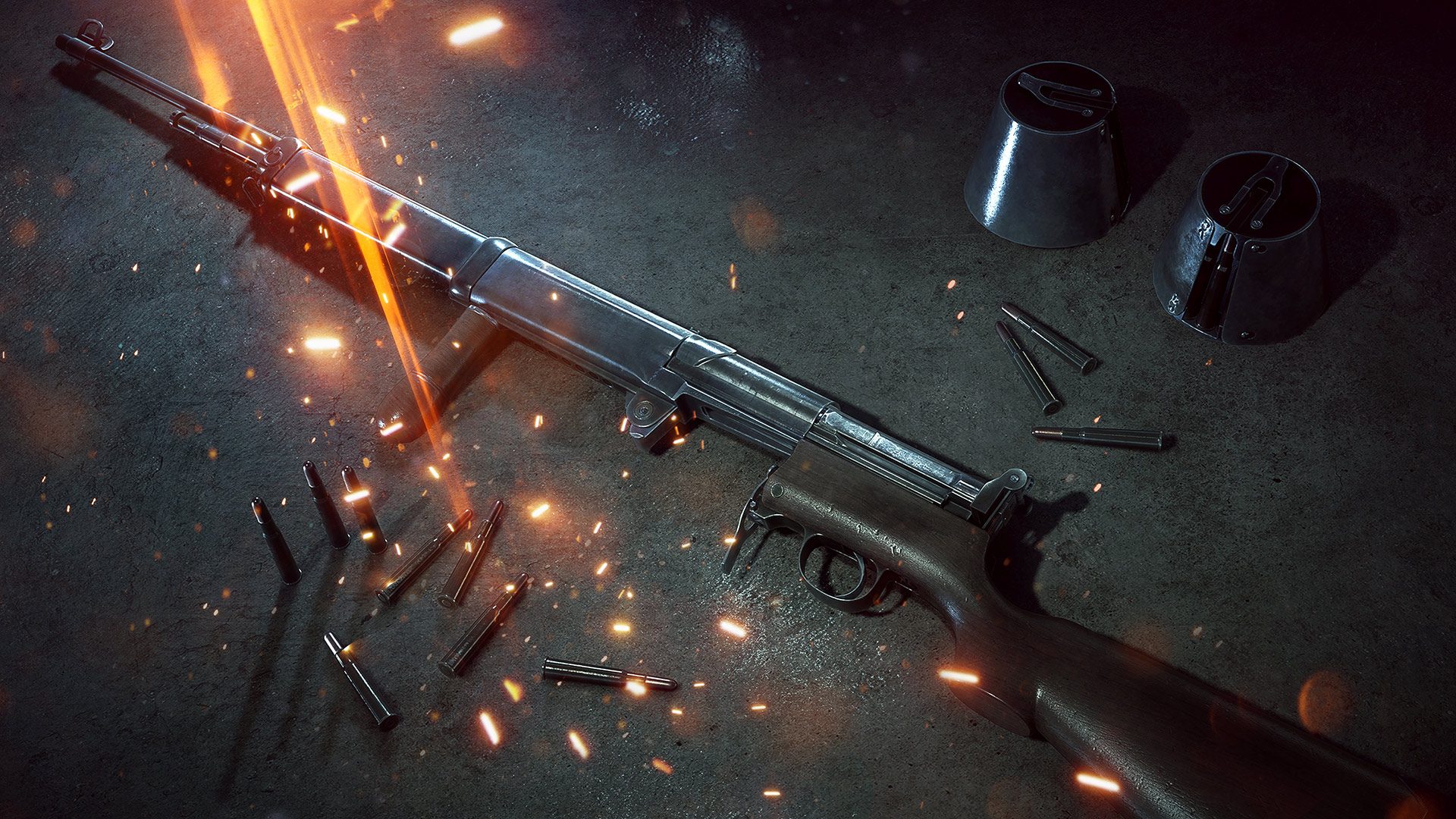 6 NEW WEAPONS
Find your new favorite weapon among the M1917 Trench Carbine, Maschinenpistole M1912/P.16, Farquhar-Hill, M1917 MG, Carcano M91 Carbine, and Type 38 Arisaka. When the fight gets close and personal, unleash your fury with the new Naval Cutlass and Grappling Hook melee weapons.
---
THE INFILTRATOR ELITE CLASS
Hide in plain sight and move faster across the battlefield with the new Infiltrator Elite Class. This strategic kit allows you to take advantage of a permanent sprint boost while calling in artillery strikes and deploying a mobile spawn for friendly troops.
NEW DESTROYER
Rule the waves with the all-new L-Class Destroyer. Jump into one of four seats and deliver mayhem to sea, air, and ground units using cannons, torpedoes, AA guns, and mines.
NEW AIRSHIP
Spawn on the new C-Class Airship and deliver death from above. This nimble airship has room for a pilot with three gunners and will be a frightening sight on the battlefield.
---
NEW OPERATION
Take part in the British amphibious assault on the Gallipoli peninsula in 1915. Battle it out in Cape Helles and Achi Baba.
NEW SERVICE ASSIGNMENTS
Take on a plethora of mini challenges, putting various skills on the battlefield to the test. Complete the Service Assignments and be rewarded with new Specializations.
NEW SPECIALIZATIONS
Customize your play style with new Specializations tweaking everything from Medical Crates to your AT Rocket Gun.
NEW UNLOCKS
Give it your all on the battlefield and add new Dog Tags, Service Stars, Codex Entries, Medals, and Ribbons to your collection.
NEW GAME MODE: CONQUEST ASSAULT
Relentlessly press the offensive – or hold your ground. In a twist on the signature Conquest mode, Conquest Assault sees attackers and defenders fight over key areas, exclusively controlled by the defending team as the match starts.
---
COMING SOON
Battlefield 1 Turning Tides comes ashore December 2017 and January 2018
Available In December
• New Map: Cape Helles
• New Map: Achi Baba
• New Operation: Gallipoli
• New Elite Class: The Infiltrator
• New Vehicle: L-Class Destroyer
• New Vehicle: C-Class Airship
• 6 new guns and 3 new melee weapons
• New Specializations, Service Assignments, and Unlocks
Available In January
• New Map: Heligoland Bight
• New Map: Zeebrugge
• New Faction: British Empire: Royal Marines
---
FREE FOR ALL PLAYERS*
MONTHLY UPDATES
• More content and ways to play for all players.
PREMIUM FRIENDS
• When live, join a Battlefield 1 Premium Pass† owner's Squad to play all available maps.
PREMIUM TRIALS
• When live, play all available Battlefield 1 Premium Pass† maps.
Source and Credit: DICE
Read the full story