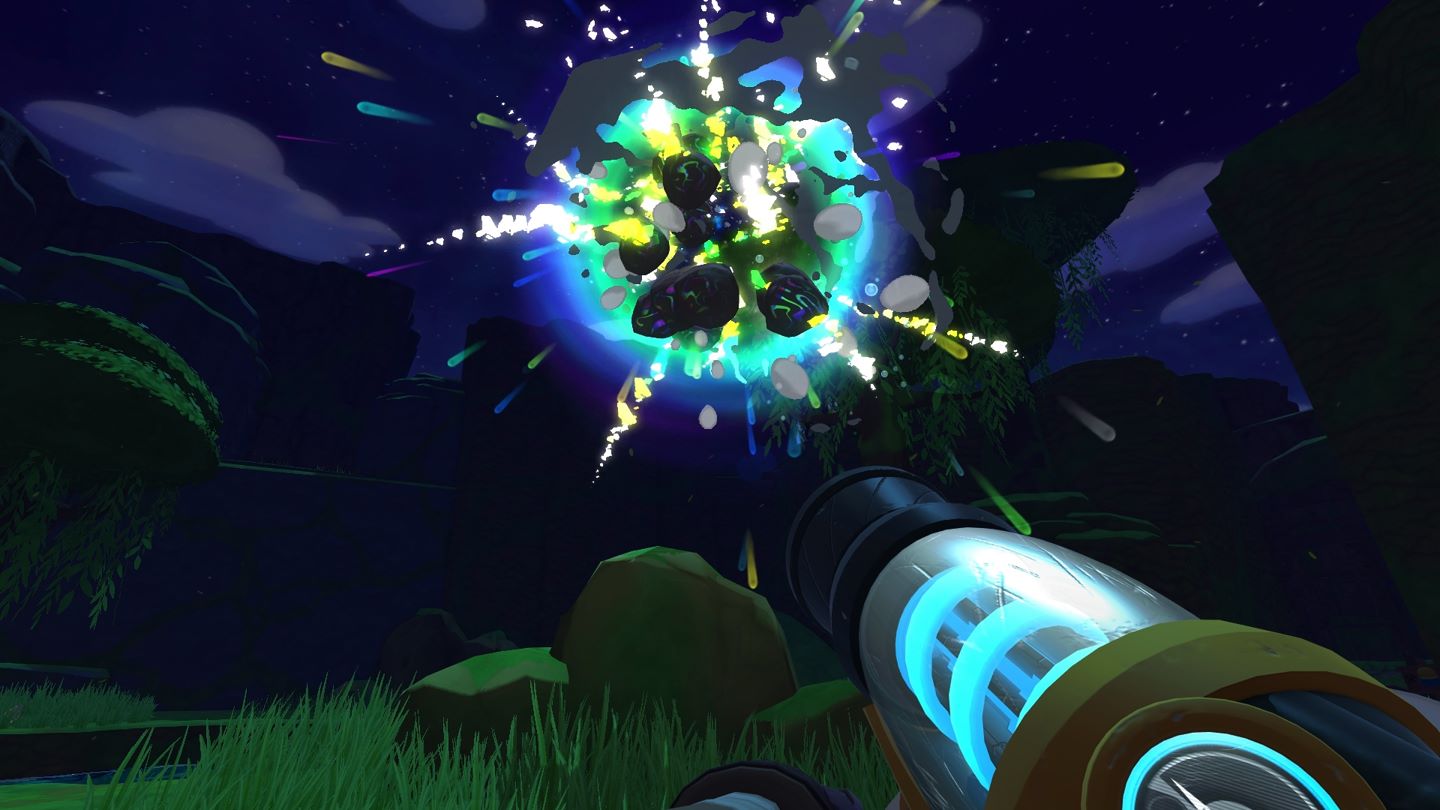 The new set of Games have been announced for the month of August. As always, all titles on the Xbox One are yours to keep as long as you have a Gold membership while the 360 titles are yours even if you drop to Silver. Xbox One owners can play all four games thanks to backwards compatibility. Let's get started.
The first game for the Xbox One is called Slime Rancher. It's currently in the Game Preview system and I have no idea what it's supposed to be. Some of it looks like a first-person shooter focused on collecting Slime balls. Picking up the second half of the month is Trials Fusion. This is a motorcycle platformer where you shift the weight of the rider in order to climb or jump obstacles. It's a series known for an easy introduction, but steep difficulty by the end.
| | |
| --- | --- |
| | Slime Rancher is the tale of Beatrix LeBeau, a plucky, young rancher who sets out for a life a thousand light years away from Earth on the 'Far, Far Range' where she tries her hand at making a living wrangling slimes. With a can-do attitude, plenty of grit, and her trusty vacpack, Beatrix attempts to stake a claim, amass a fortune, and avoid the continual peril that looms from the rolling, jiggling avalanche of slimes around every corner! |
| | |
| --- | --- |
| | Built upon the Trials franchise's proven gameplay foundations, Trials Fusion challenges players endlessly in both classic and all-new ways. It melds the classic, proven Trials formula of simple yet addictive competition with the social and visual breakthroughs of the next generation of gaming. With unique platform-racing gameplay, ubiquitous competition and an ever-expanding destination for new content and features, the Trials Fusion experience is never over. Take on an unlimited array of platform-racing challenges in the unreal world of Trials Fusion. Using your skills to traverse across obstacle-laden, ramp-ridden courses, you must strive to set track records against the best Trials players around the world. Alone in career mode, with your friends in the frenzied multiplayer or in a crazy global tournament, competition is always available, so string together insane tricks and become the best trials rider! If the official courses are still not enough, thanks to the all-new track editor you are able to create your very own tracks. Let your imagination run and create insane tracks for even more fun. And with long-term support for fresh features and content, the Trials experience will continue to expand and challenge players in new and exhilarating ways. |
The Xbox 360 games will kick off on the 1st with Bayonetta. This is an over-the-top hack-and-slash title that follows the story of a witch as she battles giant monsters. Picking up on the 16th will be Red Faction: Armageddon. A third-person shooter where you fight off alien creatures in a world full of objects to destroy.
| | |
| --- | --- |
| | From the creative geniuses behind Devil May Cry and Resident Evil comes Bayonetta™, a game of 100% pure, unadulterated, climatic action. With powers far beyond the comprehension of mere mortals, our heroine Bayonetta fights countless enemies, evil forces and giant foes in brutal yet graceful ways. |
| | |
| --- | --- |
| | Mankind finds itself poised on the brink of extinction deep underground. Darius Mason is humanity's last hope for survival. |