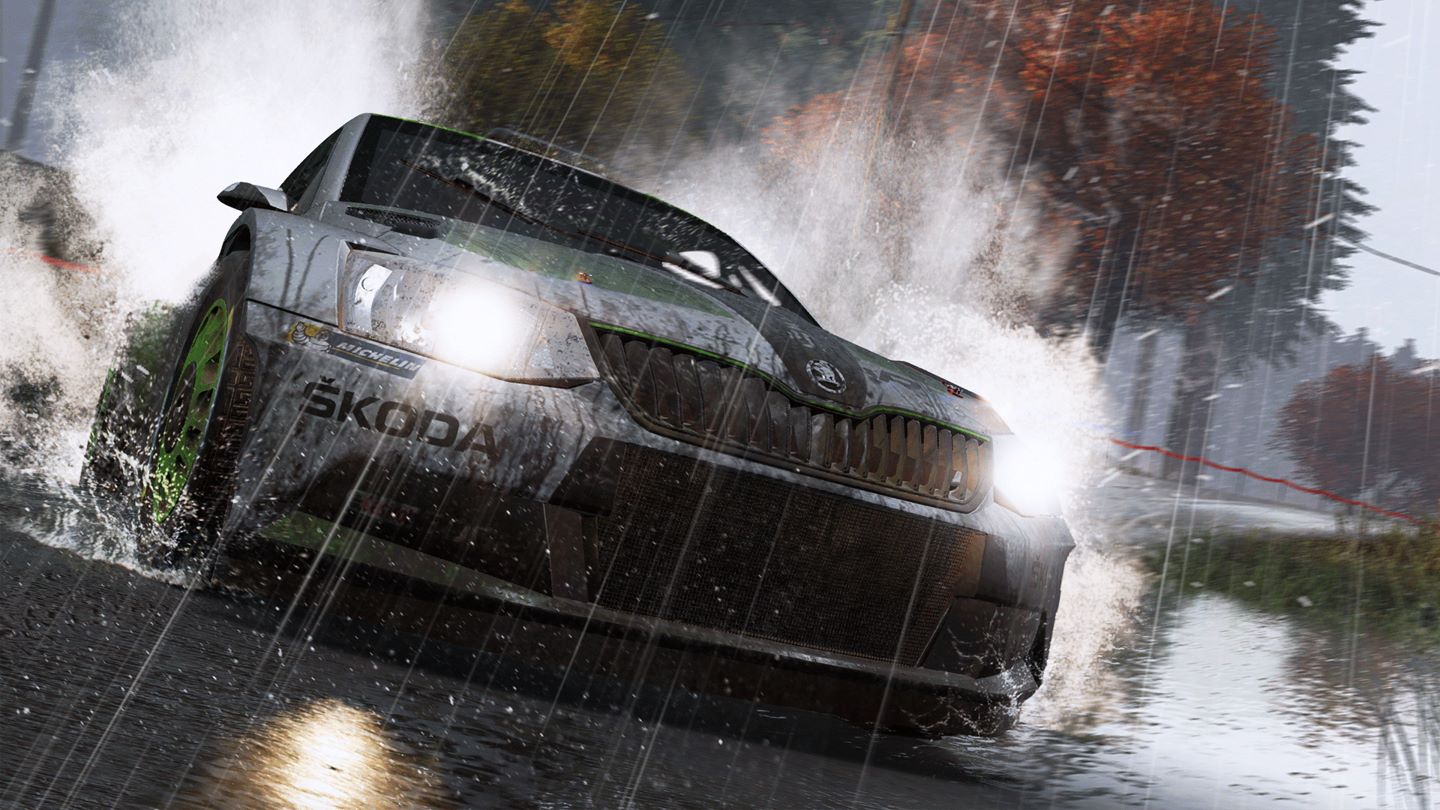 Happy New Year! Another set of free games has been announced starting next month. As always, both Xbox One games are yours to keep as long as you have an active Gold membership while the 360 titles are yours even if you drop to Silver. Both 360 games are available on Xbox One through the backward compatibility program.
Starting the month for Xbox One is Celeste. A highly rated Platformer that was nominated for an award at the Game awards. The second half of the month features WRC 6 (World Rally Championship). A racing series of off road events.
| | |
| --- | --- |
| | Help Madeline survive her inner demons on her journey to the top of Celeste Mountain, in this super-tight, hand-crafted platformer from the creators of multiplayer classic TowerFall. • A narrative-driven, single-player adventure like mom used to make, with a charming cast of characters and a touching story of self-discovery • A massive mountain teeming with 700+ screens of hardcore platforming challenges and devious secrets • Brutal B-side chapters to unlock, built for only the bravest mountaineers • IGF "Excellence in Audio" finalist, with over 2 hours of original music led by dazzling live piano and catchy synth beats • Pie The controls are simple and accessible – simply jump, air-dash, and climb – but with layers of expressive depth to master, where every death is a lesson. Lightning-fast respawns keep you climbing as you uncover the mysteries of the mountain and brave its many perils. This is it, Madeline. Just breathe. You can do this. |
| | |
| --- | --- |
| | On a race track, it's the car that makes all the difference. In a rally, it's the driver. WRC 6 puts you to the test: fog, mud, punctures, night racing, engine breakdowns… you have to deal with it all. WRC 6 also includes: all of the official 2016 content, including Rally China, 11 Super Special Stages on a 1:1 scale, local split-screen multiplayer, worldwide leaderboards and new online challenges every week, all the designated cars and courses in very high definition, two brand new modes, even more spectacular game cameras and free access to the entire 2017 eSport WRC! |
Xbox 360 players start the month with Lara Croft and the Guardian of Light. A co-op adventure that has already been given away once before through the GwG program. Closing out the month will be Far Cry 2. An early entry in the shooter franchise.
| | |
| --- | --- |
| | Experience the first ever co-op action-adventure game featuring Lara Croft. Team up with a friend or go at it alone as you traverse and solve deadly traps, fight hordes of undead enemies, and collect over 60 artifacts and relics. Lara Croft and the Guardian of Light offers fast-paced action and breathtaking visuals shown through an isometric view.j |
| | |
| --- | --- |
| | Far Cry® 2 is a true open-world FPS where every decision you make affects the outcome of the game. The first sequel to the award-winning franchise takes you to one of the most beautiful and hostile environments in the world – AFRICA. You are a gun for hire, trapped in a war-torn African state, stricken with malaria and forced to make deals with corrupt warlords. Your mission is to hunt down and kill The Jackal. This evil arms dealer has been perpetuating this conflict for years, wreaking havoc on the land an all of its innocent people. Run, swim, drive, fly, shoot, fight and smash your way through over 50km² of open world. Beware though, sometimes the hunter can become the hunted. |