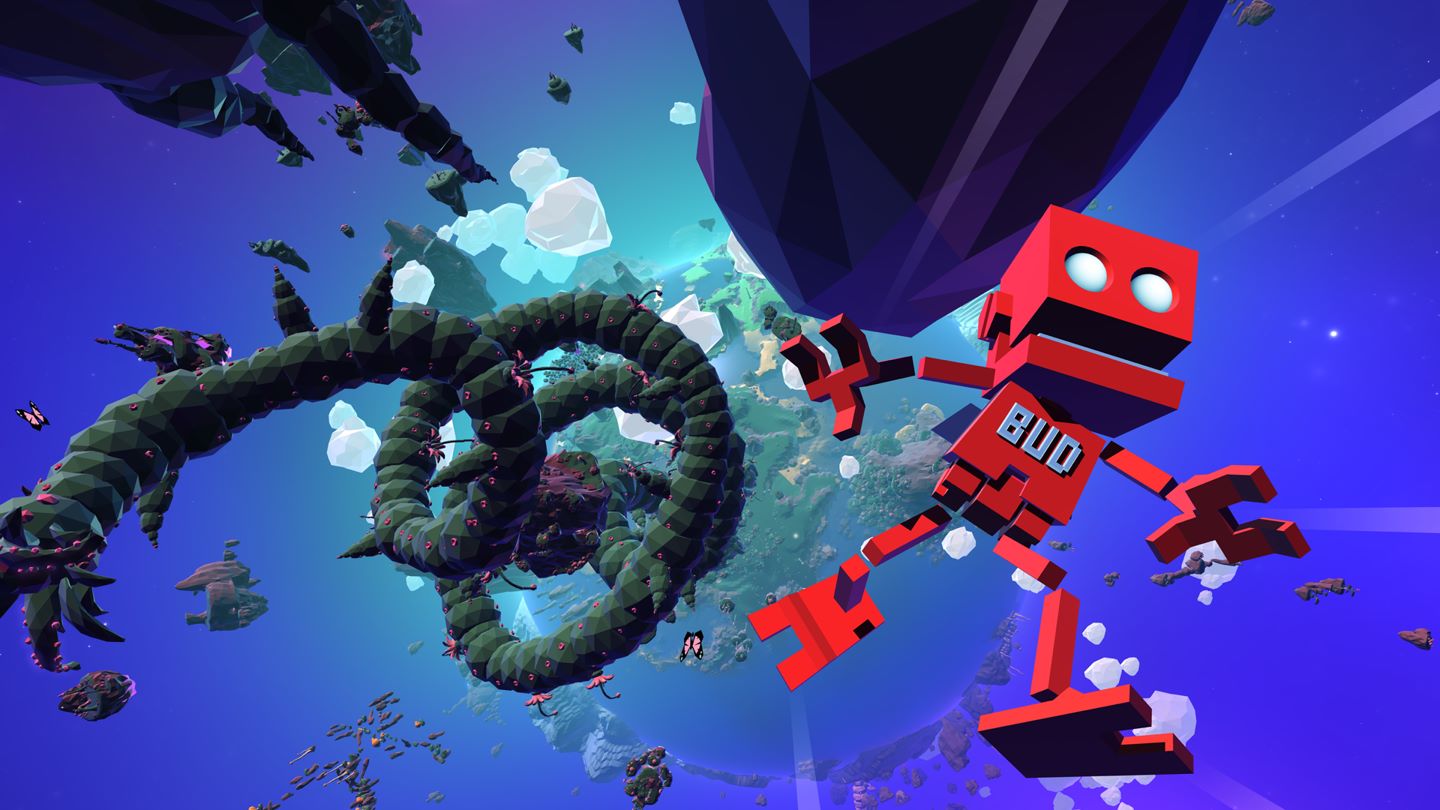 We've got another set of free games for the upcoming month. As usual, all Xbox One games can be played as long as you have an active Gold membership, while the 360 games are yours even if you drop to Silver status. All 360 titles are available on Xbox One through backwards compatibility.
Starting off the month for Xbox One is Grow Up. An adventure game centered around collectibles. Coming on the 16th is a new game called Runbow. It appears to be a platform racer kind of like SpeedRunners from last month, with a bit of a twist.
While out exploring the galaxy with MOM, BUD's parental spaceship, she goes to pieces. Literally – MOM's all over the place. The positioning of that moon was inconsiderate. Now her ship parts are scattered far and wide across an entire alien planet so rich in flora and fauna it would make even the most jaded galactic gardener's head spin. It's up to BUD to collect all her parts and get them back to the moon.

• Join this adorable wobbly robot on his fantastical acroBUDic adventure.
• Collect MOM's ship parts with the help of new friend POD. She likes planets. A lot.
• Explore an entire alien planet filled with excitement and wonder. And a Flungus.
• Walking's overrated – tuck BUD into Ball mode to boost, bounce and roll around the planet.
• Take to the air and soar between floating islands like a big metal bird with the Power Glider.
• Exercise those green fingers and overcome obstacles by spawning any plant you've found with the Floradex 3000.
• Ride giant Starplants into the sky
| | |
| --- | --- |
| | A fast-paced party action game with a never before seen color mechanic. Up to nine players can race against each other locally or online as platforms and obstacles appear and disappear when the colored background changes. Go head-to-head in one of Runbow's modes, including Arena, King of the Hill, ColourMaster, and The Bowhemoth. |
Starting off the month for the 360 is Kane and Lynch 2: Dog Days. It is a third person shooter where you play as part of a two man team of criminals. Picking up on the 16th is another LEGO game, this time in the Pirates of the Caribbean movie franchise.
| | |
| --- | --- |
| | After a simple job ends in a blood bath, Kane and Lynch are forced to face the consequences of their actions… |
| | |
| --- | --- |
| | An action adventure game that brings to life the Pirates of the Caribbean world and all its colorful characters in LEGO brick form. Players will experience all the memorable scenes from the first three films, as well as those in the upcoming fourth film, "Pirates of the Caribbean: On Stranger Tides," in the humorous and quirky LEGO video games style. |