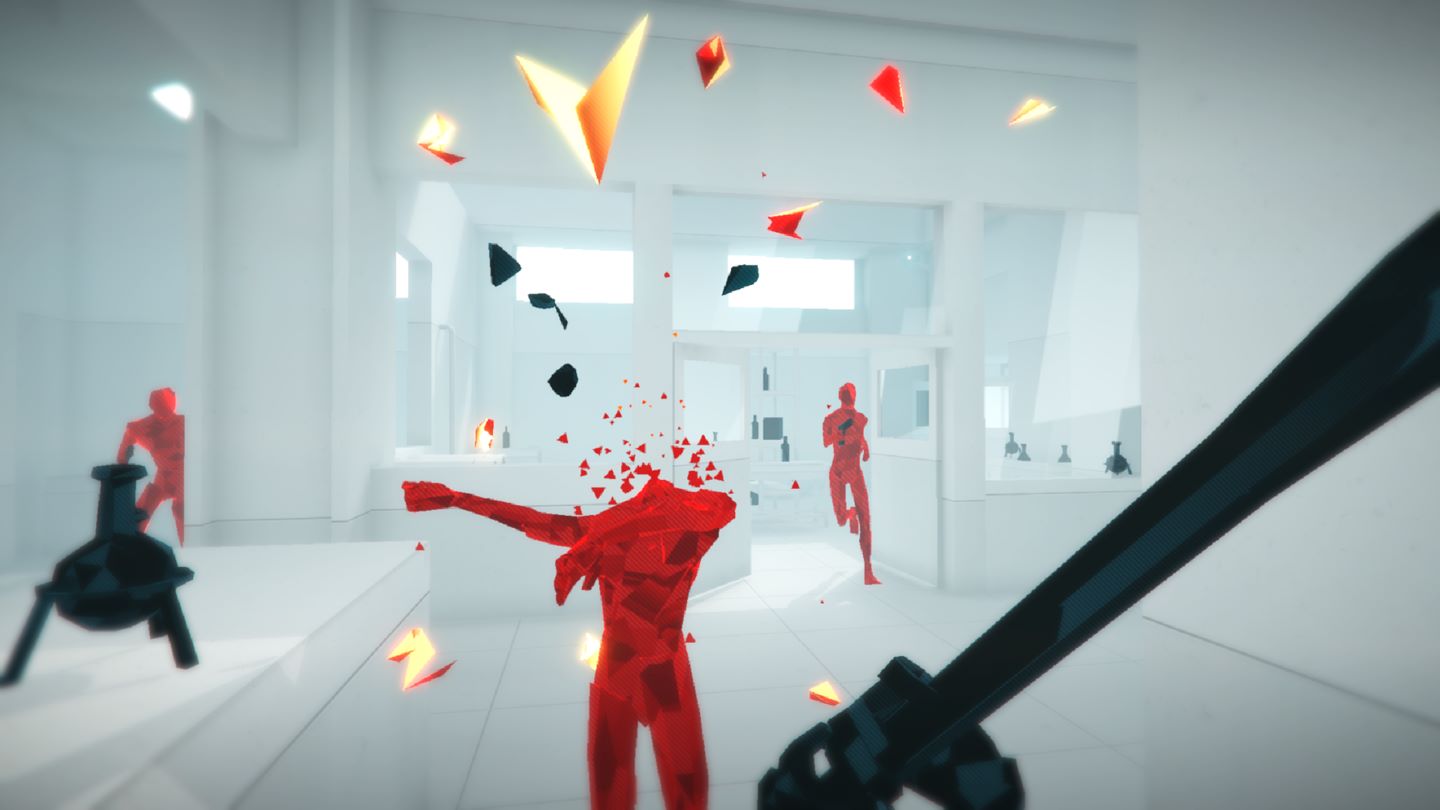 The shortest month is almost over which brings another batch of free games. As always, the Xbox One games are yours to keep as long as you have an active Gold membership, while the 360 titles are yours even if you drop to Silver. All games below are available to play on Xbox One through Backward Compatibility.
Starting off the month for Xbox One is Trials of the Blood Dragon. This is the hybrid game that combined the popular Trials series with the also popular Far Cry Blood Dragon spinoff. It's not considered a great title for either of the series, but it's worth a look. Ending the month will be SUPERHOT. An indie title that taks you with evading bullets and bad guys by bending time. The slower you move, the slower time moves.
| | |
| --- | --- |
| | Discover an epic single player experience, combining the top notch gameplay of Trials with the unique style and attitude of Blood Dragon. Take control of Rex Power Colt's cybercommando kids as they drive, shoot, swing, tame and travel through different environments. Expect also hot competition with Ghost mode, Global Score and Leaderboards. • TRIALS WITH A STORYLINE 30 missions across 7 different worlds, fully animated cut scenes, colourful characters and a self-contained story set 12 years after the events of Far Cry Blood Dragon. • OFF YER BIKE! As well as the trusty Motorbike, discover the art of the BMX, 8-wheel tank, Turbo Flip R/C, jetpack and mine cart. You migh even have to go on foot, a first in the history of Trials. • USE YOUR HANDS Beyond driving, the level of action is cranked up with the addition of weapons and a grappling hook, bringing a whole new level of gameplay to the world of Trials. If you don't succeed at first, try shooting it. |
| | |
| --- | --- |
| | Time moves only when you move. Blurring the lines between cautious strategy and unbridled mayhem, SUPERHOT is the FPS in which time moves only when you move. No regenerating health bars. No conveniently placed ammo drops. It's just you, outnumbered and outgunned, grabbing the weapons of fallen enemies to shoot, slice, and maneuver through a hurricane of slow-motion bullets. With its unique, stylized graphics SUPERHOT finally adds something new and disruptive to the FPS genre. SUPERHOT's polished, minimalist visual language helps you concentrate on the most important – on the fluidity of gameplay and cinematic beauty of the fight. SUPERHOT features: – Endless Mode – How long can you last against unyielding waves of enemies? – Challenge Mode – Take on SUPERHOT with your bare hands, no restarts, timed runs, and more. – Replay Director – Edit and share your most epic in-game moments – Extras – Delve further into SUPERHOT with mini-games, ASCII art, and [redacted]. Thirty months in the making. Thousands of hours put into development and design. From its humble origins in the 7 Day FPS game jam, through a hugely successful Kickstarter campaign to a plethora of awards and nominations from industry experts, SUPERHOT is a labor of love by its independant, dedicated team and thousands of backers from all around the globe. |
For the 360 the month will start off with Brave: The video Game. The game that released alongside the Disney movie. Ending the month will be Quantum Conundrum. This is a puzzle game that uses different dimensions and physics to progress through each challenge.
*Note* The description for Brave mentions it requires Kinect, but I've read from TA that it can be completed with out it. I can't say for certain either way.
| | |
| --- | --- |
| | In Disney•Pixar Brave: The Video Game, challenge destiny and change your fate! Play as Merida, a Will 'o the Wisp and other popular characters from new Disney•Pixar film, as you run, jump and battle your way through the rugged landscape of mythical Scotland. With your wits and bravery, face off against fierce enemies to end a magical curse and save the kingdom! * Play as Merida Single-Player or Coop with a Will 'O The Wisp * Compete with archery mini-games using Kinect™ for Xbox 360® |
| | |
| --- | --- |
| | When you arrive to visit your uncle, you notice something's wrong. He's not there to greet you and there was an explosion just as you arrived. Rescue your uncle using his newest invention, the Interdimensional Shift Device. Shift between five different dimensions in real time and work your way through his crazy complex mansion! |