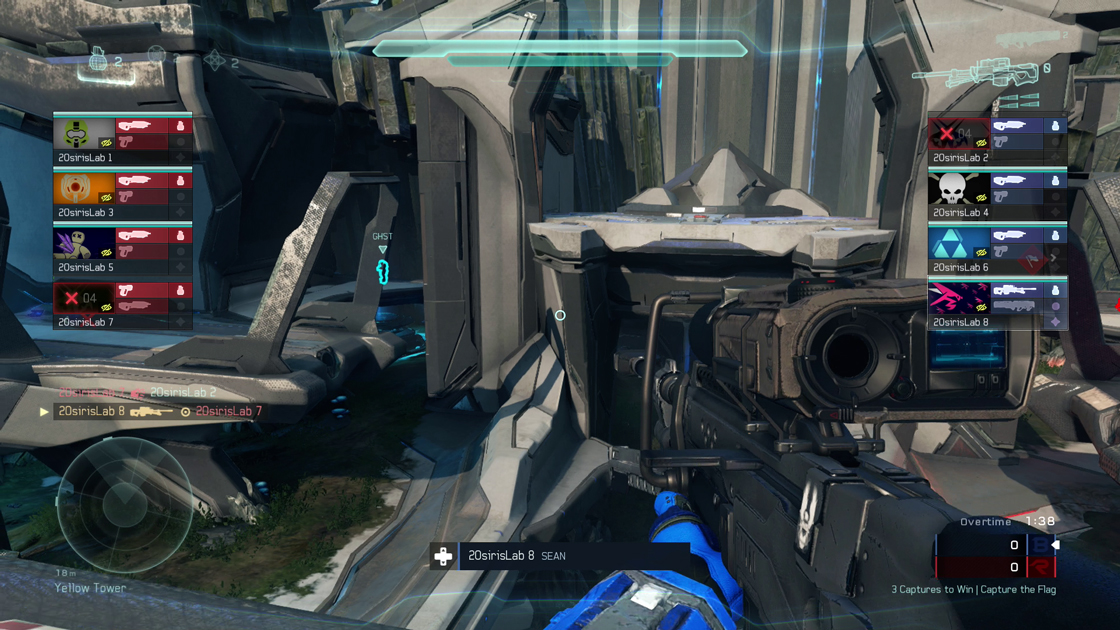 The tenth update for Halo 5: Guardians will be rolling out on December 8th, called Monitor's Bounty. Below is only part of what will be available because there is apparently so much content they couldn't put it in one post.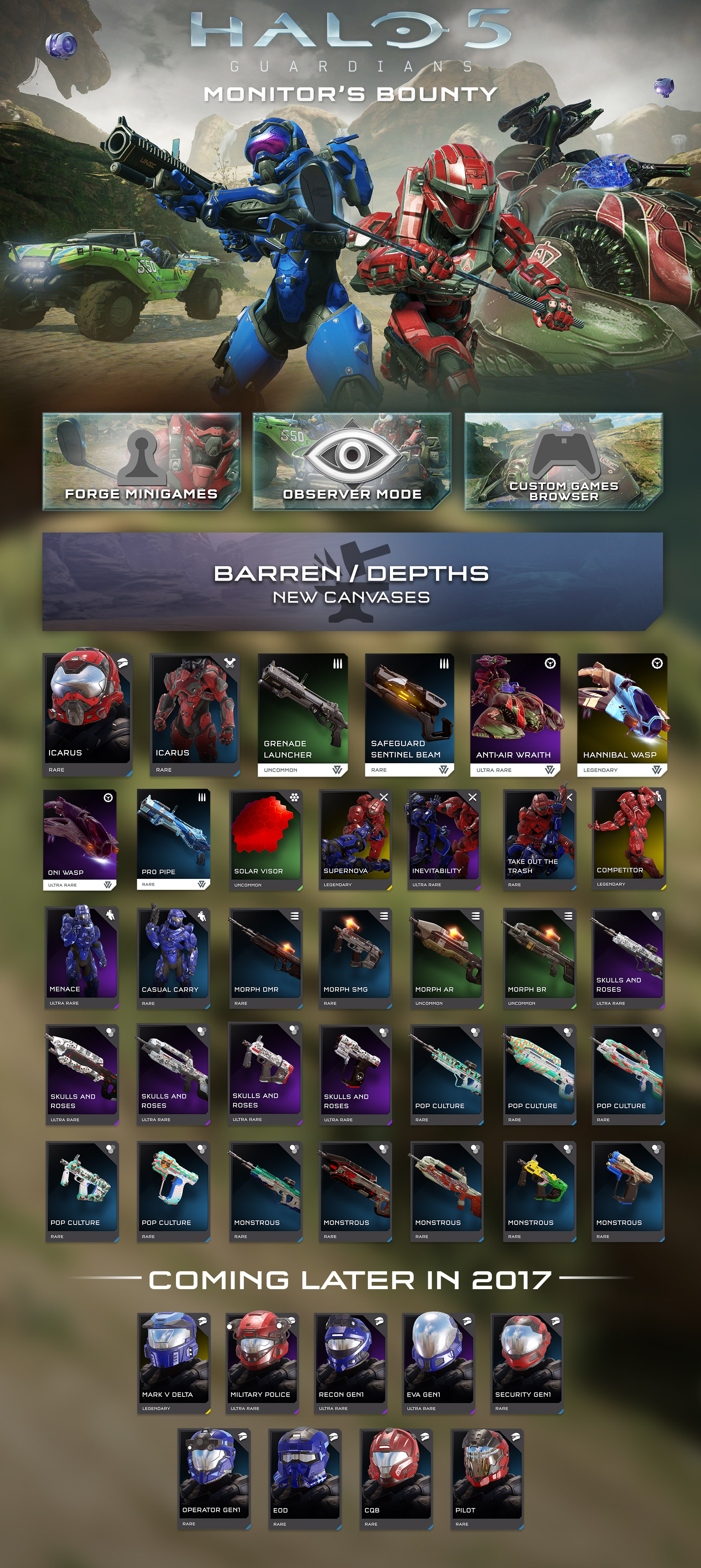 The final grouping of items haven't been explained how to earn just yet. We'll know more soon, but for now you can go through the others to see what you'll be able to get in just a few days.
A new major feature is coming to the game which adds the ability to search for and join in-progress custom game sessions, kind of like a server list. If your game is not set to private it will appear in the menu allowing anyone to join. Specific maps and modes can also be searched for to see if they're available to join. Going along with this is an update to the Windows 10 version of the Forge app. The Forge app will be getting access to this custom game browser allowing for easier access to games than before. While matchmaking is still not going to be added, this is the best alternative for players to find others to play with.
Another big feature, depending on how you play, is the new Observer mode. With this feature players can join a match and watch everything going on in-real-time along with detailed stats and player perspectives. If you've been following the Halo World Championships this year then you likely spotted a version of this. It has now been updated and opened to the general public for their own shout casting opportunities. Or, you can just watch your friends and troll them extra hard for mistakes. The image at the top of this post is a look at how Observer mode will appear.
A new REQ pack feature is also being introduced allowing you to gift them to other players. Before we go too far, this is restricted to anyone that is Spartan rank 5 or above and only applies to Gold Packs purchased with real currency, not in-game credits. However, to show everyone how this works all players that download the update will get a free pack that can only be gifted to another player. All you have to do to send one is open the Gold Pack purchasing options and select "Gift for $2.99" then fill out the rest of the details for who will receive it. You'll get a confirmation, and they will get an automated message, or a personalized one depending on what you choose. For a visual way of how to do it you can watch this video.
And the final addition in this update, that we know of right now, is the Voices of War Premium REQ Pack. This is the only part of the update that will not be a free addition. This pack contains dialogue from Spartan Buck, 031 Exuberant Witness, and Yabda the Merciless which will replace the current announcer. You can select one of these characters, or the original announcer, at any time to comment on your Arena and Warzone moments. The Voices of War pack will cost $9.99 and be available when the update goes live. To get a sample of each of their voices, or see anything else listed above, you can view the official announcement from 343.