Marvel vs Capcom is one of those games people grew up playing, Especially Marvel vs Capcom 2. Marvel vs Capcom 3: Fate of Two Worlds may have been a disappointing game for many players but that doesn't stop Capcom from developing another game which is Marvel vs Capcom: Infinite. Capcom has announced that Marvel vs. Capcom: Infinite will be released for PS4, Xbox One, and PC on September 19, 2017. The release date was announced with a new trailer, which also revealed the first details of the game's story and its villain Ultron Sigma, a combo of Marvel's Ultron (Enemy of The Avengers) and Sigma (Main Enemy of Megaman)
Capcom also confirmed eight of the fighters:
• Ultron
• Hulk
• Thor
• Hawkeye
• Rocket Raccoon
• Chun-Li
• Strider Hiryu
• Chris Redfield
These fighters: Ryu, Mega Man X, Captain Marvel, and Iron Man appeared the PlayStation Experience. Most likely they'll join the roster as well but I'm not certain.
For those of you who want to Pre-order the game, you have three options to choose from:
Option #1 Standard Edition ($59.99 MSRP)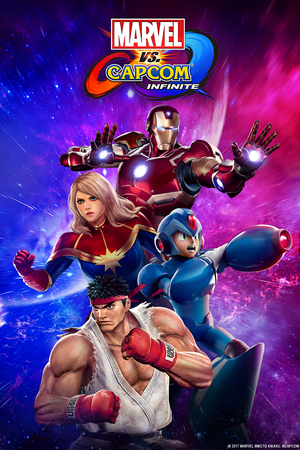 Pre-order the Standard Edition and receive Warrior Thor and Evil Ryu Premium Costumes. Oh and the game, obviously.
Option #2 Deluxe Edition ($89.99 MSRP)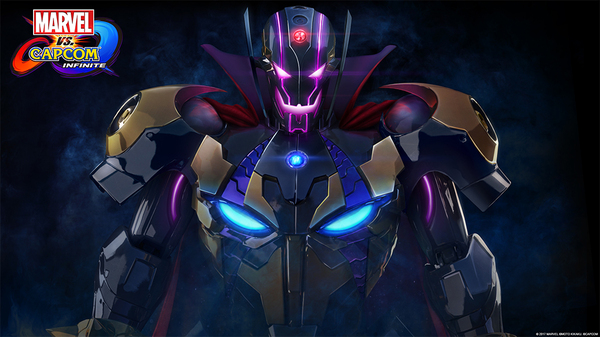 Pre-order the Deluxe Edition and receive the main game, the two aforementioned costumes (Warrior Thor and Evil Ryu) and two additional costumes – Gladiator Hulk and Command Mission X! The Deluxe Edition also includes the 2017 Character Pass, which gives you access to six post-launch characters – the first one being Sigma himself!
Option #3 Collector's Edition ($199.99 MSRP)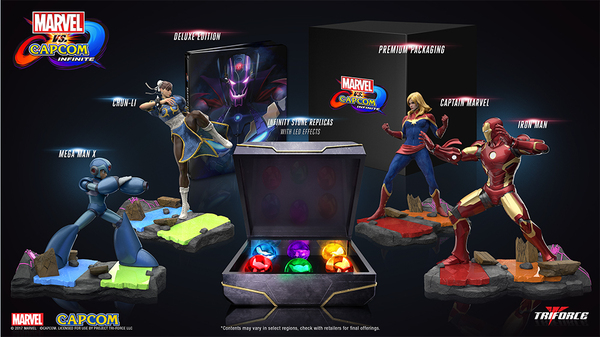 Lastly, the $199.99 Collector's Edition was also revealed, which will include four interlinking statues of Mega Man X, Chun-Li, Captain Marvel, and Iron Man, as well as a box of light-up (LED) Infinity Stones and the Deluxe Edition of the game.
Check with your individual retailers for details in Europe and Australia, as some offers may vary.
Source: Capcom